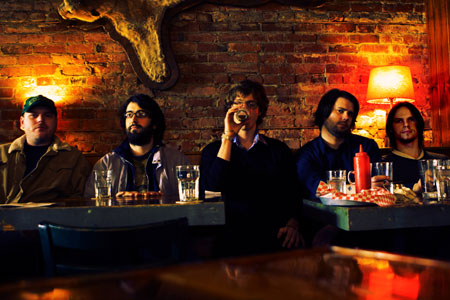 Not without its bloated moments of dissonance and white noise, Feral Children's
Second to the Last Frontier
—an eclectic blend of noise rock, Animal Collective-style psych-folk, Northwest indie rock and New York No Wave—is grounded by an abundance of organic elements such as acoustic instrumentation and tribal percussion.
Daydream Nation
this is not, but it doesn't need to be. The album never crosses the line from homage into plagiarism and the lyrics are honest, sharp and visceral. Whether it's the record's infinitely layered sonic landscapes, the tumultuous punch of two drum sets (a hardly original concept that is both unnecessary and effective), or the Seattle quintet's palpable chemistry,
Last Frontier
demands a devoted audience: If you're not paying close attention, you're liable to miss some happy accident that is simultaneously too small to notice casually and too perfect to ignore.
*****Read the full article here