Punk is Dead Vol. 2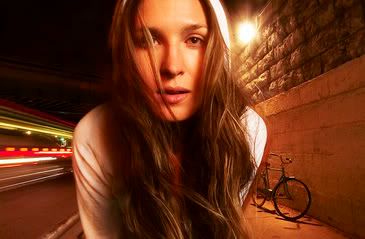 Ugh, what a week. Florida officially drives niggahs crazy. Vacation IS coming soon, so at least I have something to look forward to. Californ-I-A is looking better by the day. I'm strictly on a new track wagon this week. It will actually probably remain that way from now on. I mean, who cares what I think about some ten year old track? On the other hand, I try not to think that way because, well, who cares what I think about ANYTHING. But, no matter...here'goes
Run it!
Week 2 (04/12/06)
03. Pyrite Pedestal, Pretty Girls Make Graves
Pulsing bass and harmonic baiting set the stage.The sustain lies in the frightened refrains and jolt-worth inklings of desperate grasp. Zollo is mostly business as usual, but the to-the-brink insecurities are still mostly replaced by quiet aspirations of sharply pointed advancement. The sad truth is that the track falls short of its own goals, but the joy is in the journey. Tight synch skeletal framing and melodic misgivings; this is why their live show is so shamefully exhilarating.
02. S.O.S. (Rescue Me), Rihanna
The Soft Cell shadow actually fades away rather quickly here. Ri's timbre is both powerful and playful while the laced up sample pallet aids the future diva in a rumbling mix of dancehall and dance-worthy. A Sir Elton reference is almost unnoticed in the melée, all the while a crystallized capture of pseudo heartbreak rings through the halls. This shit is da hotness.
01. Where There's a Will There's a Whalebone, Islands
Juiced up keyboard in tow, this track starts out like an acidic day at the beach but promptly disolves into the oddest white boy P.E. impression masquerading as a would-be freestyle battle ever. The best part being that it gets no laughs because it ain't played for them. Spitfire drum timing along with carefully plotted multi-movements, Islands deliver one of the most refreshing and curious tracks of the year. And, apparently, if anyone finds out they will "turn your lights out!" Okay then.
Well, there you have it.
Go with God...
...or something