ANTICIPATED 2004 RELEASES:
IDLEWILD
Post-punkers
Idlewild
are currently at work on their fourth full length album.
The band spent two weeks at Tambourine studios, Malmo, Sweden in December recording five songs with 'The Remote Part' producer Dave Eringa.
The Remote Part was their first real crossover hit from Scottland, and, incidentally, one of the better albums of 2002.
Currently the band are writing and demoing more songs in the Scottish Highlands and are expected to be back in the studio towards the end of February. The record is expected to have a summer release. No exact date or title have been confirmed.
QUEENS OF THE STONE AGE
Queens Of The Stone Age
entered the studio in January to begin recording their new album for a proposed spring 2004 release.
So far Queens have twenty-five songs to choose from for their fourth, as-yet-untitled effort, including "Skin on Skin", "Everybody Knows That You're Insane" and "Tangled Up in Plaid".
Lead Singer Josh Homme will again produce his band's new material, most of which the quintet (which now includes ex-Danzig drummer Joey Castillo) conceived on the road. Look for it this summer.
INTERPOL
Interpol
head into the studio this spring to begin work on the follow-up to their hit debut LP "Turn on the Bright Lights". No other details as of yet. However, you can expect it sometime this Autumn.
BJORK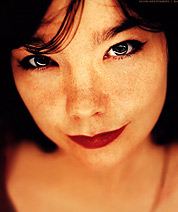 Bjork
will also grant us all another look into her soul with the tentatively titled "The Lake Project". The album was set to be realeased in late 2003, but it is more than likely going to find a spot in mid-summer.